Innovation ceramic 3D printing at CADdent®
For more than 20 years we have been known in the dental industry for our work with additive manufacturing and we are constantly developing our manufacturing processes in the field of digital dental technology for our customers. As a pioneer in the LaserMelting process, laboratories from all over the world place their trust in us.

Several years ago, we expanded the possibilities of decentralized manufacturing for you to include resin 3D printing, and now our in-house research and development department is working on a new, innovative manufacturing process - ceramic 3D printing. In January of this year, our first ceramic 3D printing system went into operation.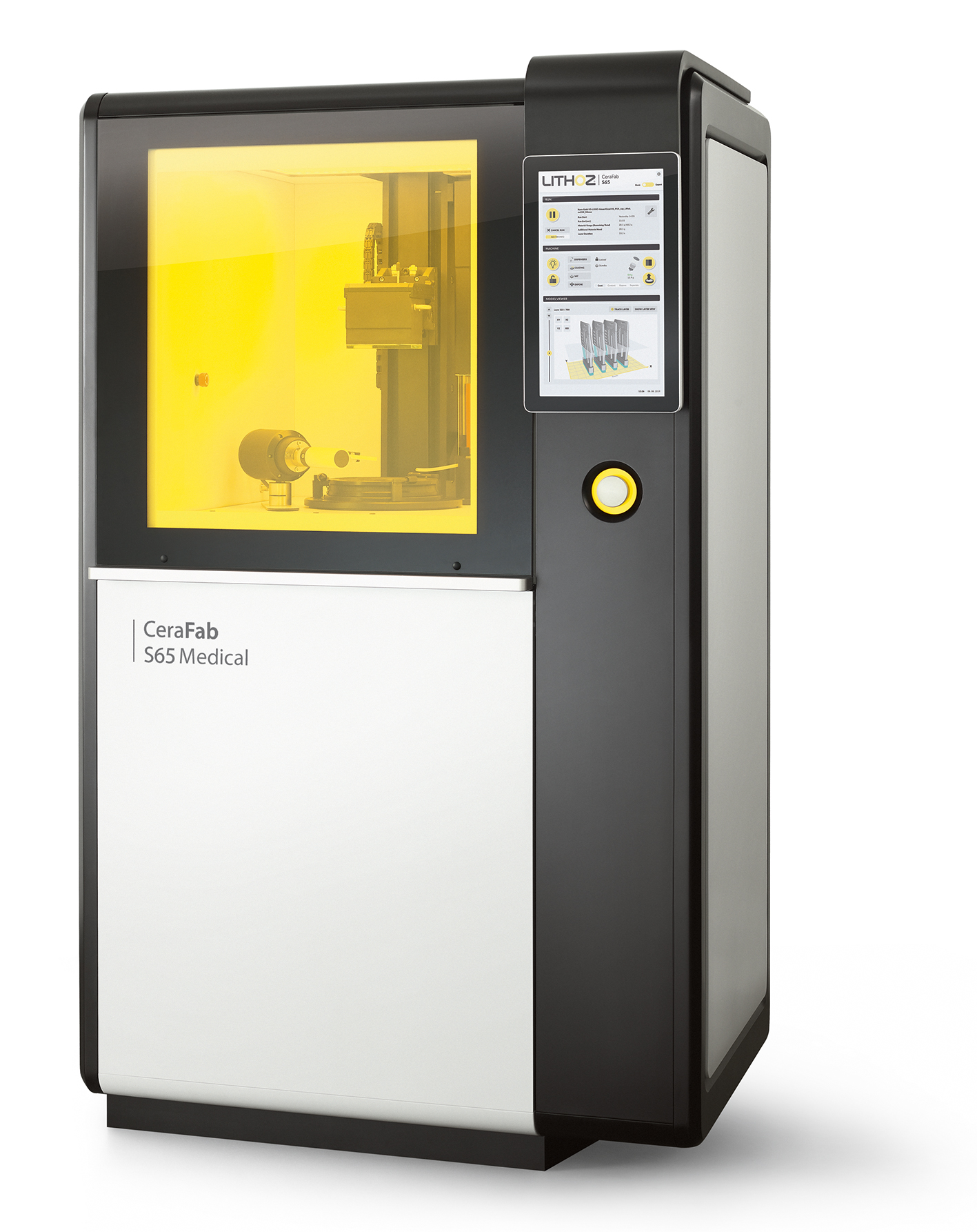 Pioneers in additive manufacturing
- always with an eye on the future for you
At the moment, the focus of ceramic 3D printing at CADdent is more on rapid prototyping and less on the dental field. The background to this is the lack of materials certified for oral use in the patients. As a pioneer and expert in additive manufacturing in the dental industry, we always keep an eye on the future to make your everyday laboratory work easier and are therefore already testing the promising process of ceramic 3D printing.
The market leader in ceramic 3D printing as a partner for our visions
With Lithoz, we have found a partner and supplier that meets all of our requirements. As the market leader in the lithographic ceramic 3D printing sector, Lithoz provides know-how, experience and also stands for quality and precision. Due to its corporate philosophy and its values, Lithoz is an ideal match for the innovative minds of our development team and we look forward to breaking new ground in the dental industry together.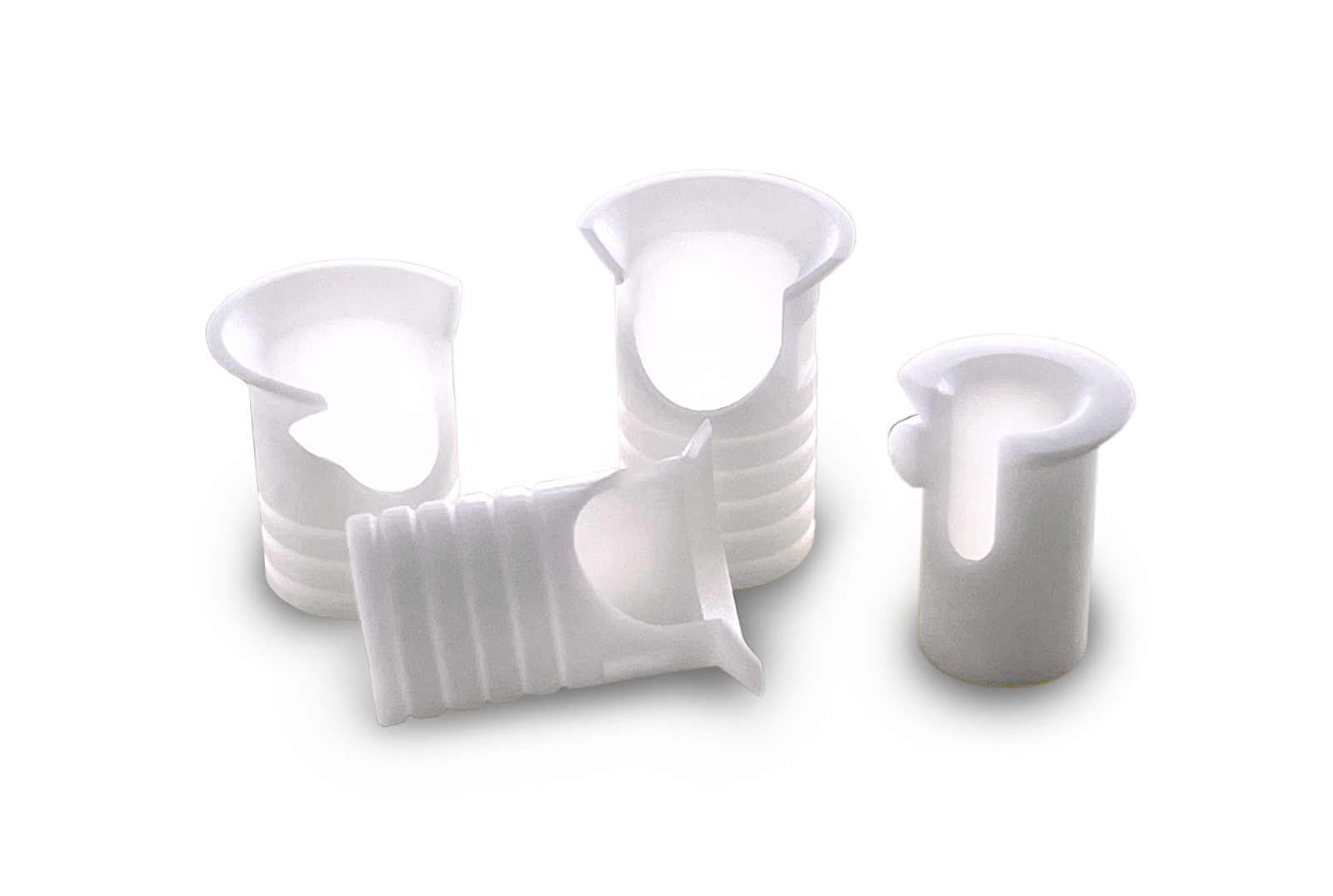 Ceramic 3D printing offers several advantages over subtractive processes
As you already know from metal processing of the LaserMelting, also when processing ceramics, additive manufacturing offers the advantage to implement extremely complex and significantly more delicate geometries compared to subtractive manufacturing, which include milling. This significantly expands the range of applications for ceramic materials.
Another advantage of ceramic 3D printing compared to the production of components using milling technology is the realization of particularly smooth surfaces. This reduces the effort involved in manual post-processing to a minimum.
Ceramic 3D printing: the process
Very fine ceramic particles are mixed into a liquid, light-curing polymer. This viscous material is applied layer by layer to a building board and selectively exposed by means of LEDs, whereby the desired component builds up additively. It is then cleaned and the rsin that was added at the beginning is burned out in the so-called debinding furnace without leaving any residue, resulting in a purely ceramic component.

As you are used to from milled zirconia, its condition is initially chalk-like and 3D-printed ceramics only acquire their typical material properties through the subsequent sintering process.

Compared to other 3D printing techniques, the ceramic 3D printing process is quite complex and the challenges it entails should not be underestimated. Among other things, the process parameters are very dependent on the geometry and the post-process also requires a great deal of know-how and experience in order to obtain the desired result.
Ceramic 3D print: the material
The zirconium dioxide we use for ceramic 3D printing is very similar to the zirconia used in milling discs. Beside ZrO2, other materials such as aluminum oxide can also be processed. In addition, we will test other ceramics for you and include them in our portfolio, because each material has its own specific advantages.
The surface quality and high precision of the components produced using ceramic 3D printing - even with very filigree structures - are miles ahead of other 3D printing technologies, which is precisely why we are pleased to have found a partner in Lithoz to carry out this process for you to test and develop.

In order to achieve a perfect result, know-how and experience are essential. Our research and development department, with all its innovative minds, makes it possible to test new processes and to further develop them for you up to the desired quality and precision.

Would you like to test the ceramic 3D printing process and already have an idea for a component or maybe you already have the design for it? Please do not hesitate to contact us. Our experts will be pleased to advise you!